(Note: online ticket sales are now closed, but you can still get tickets at the door!)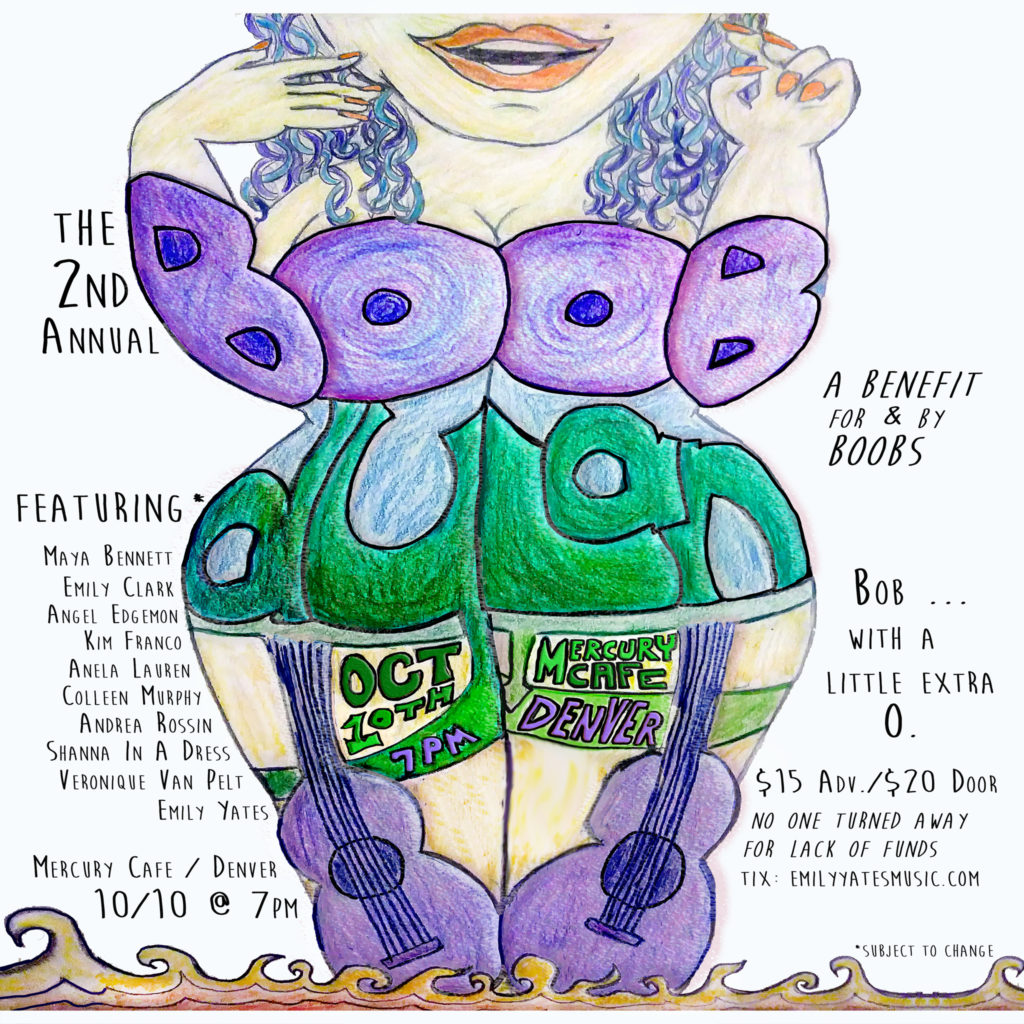 An evening of satirical shenaniganery featuring a bevy of badass Colorado women musicians performing original snarked-up versions of your favorite Dylan songs to benefit breast cancer patients and their families.
Get your tickets here! https://m.bpt.me/event/4391693
This year's beneficiary will be announced soon!
Here's a video of the 2018 finale, "If Not For Boobs":
2019 Performers:
Shanna In a Dress
– shannainadress.com
Maya Bennett
– mayabennettmusic.com
Emily Clark
– emilyclark.net
Angel Edgemon
– heavybeautyband.com
Kim Franco
Anela Lauren
– anelalauren.weebly.com
Colleen Murphy
– facebook.com/bottlerockethurricane/
Andrea Rossin
Veronique Van Pelt
– veroniquevanpelt.com
Emily Yates
– emilyyatesmusic.com